Happy (Belated) Easter!
I hope the Easter bunny was kind to you and that you and your family enjoyed a few moments (or more!) of relaxing downtime together. As we all know, its all about the food. This year's Easter Dinner turned out really well, so I am going to share what we had.
What's on the plate?
This dinner was actually a breeze to put together. The ham was made the day before by someone else, so all we had to do was prep a few things here and there.
The day before, we made the broccoli quinoa salad and the carrots. On Easter, I threw the carrots in a pie plate and reheated in the oven about 15 minutes before serving time. I had the chicken and potatoes in the oven, then took out the chicken to let rest and replaced its oven spot with the carrots. Easy!
Can't forget dessert! Presenting: Easter Chocolate Lasagna!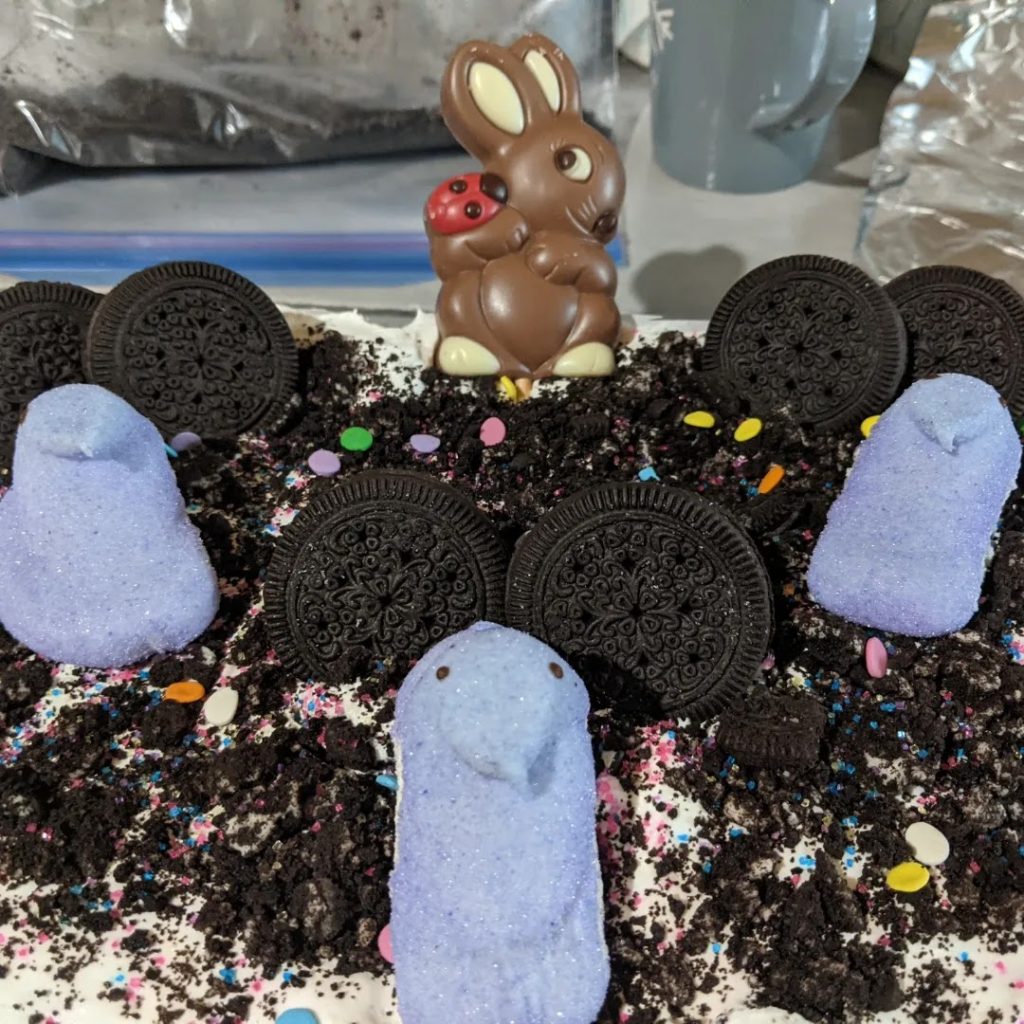 We tried something new and had a dessert lasagna. Layers of oreo cookies, cream cheese, chocolate pudding, and whipped cream make for an unforgettable dessert!